Another Quality Job by Hannabery HVAC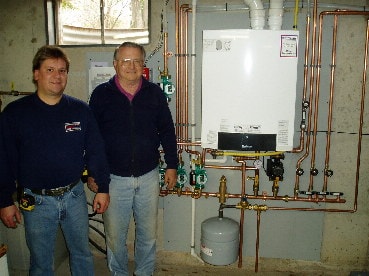 How Comfortable Do You Want To Be?
David & Bonnie McClure are very happy with their new boiler!
This job included the removal of an existing natural gas boiler and natural gas hot water heater and the installation of a Buderus 97%, Side-wall Vented Boiler with a 50-gallon Indirect Hot Water Tank System. This is a modern, wall-mounted, space-saving system designed for easy access and maintenance.
The state-of the art design of the Buderus Residential Wall-Hung boiler, with cast aluminum heat exchanger and integrated controls, is a rare combination of outstanding quality paired with exceptional value. Utilizing advanced condensing technology, the Buderus Residential Wall-Hung Boiler maximizes the heating value of every cubic foot of natural gas or propane. Its small size and minimal clearance requirements provide tremendous installation flexibility.
Specially designed with an appropriately sized circulator, the Buderus prefabricated manifold ensures proper flow-rate through the heater. This feature greatly extends the service life of the Buderus boiler. By simplifying the piping, this manifold also allows for quicker, easier, and trouble-free installation.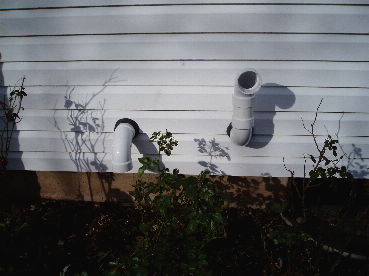 Customer Comments - I really did my homework while comparing equipment and mechanical contractors. I'd recommend Hannabery HVAC to everyone. If anyone wants to come to my Harleysville home and look at the beautiful installation, they are welcome to come over.
David McClure, Harleysville, PA
If you would like to be profiled on our website, just let us know. Thank you!
Installations Done Right... The First Time!
How Comfortable Do You Want To Be?
[Must be in our service area]