Accessories & Optional Equipment
The Products You Need...
Call Us Today!
To Complement Your Heating & Cooling System!
SureSwitch 40amp Electronic Relay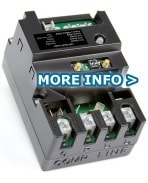 A Universal Electronic Upgrade for 40amp Mechanical Compressor Contactors. Prevent early failure and damage to your air conditioner or heat pump system.
5 Important Reasons to Upgrade:
5x Life vs. Traditional Contactor - No more pitted or burn't contacts
Pest Protection - Totally sealed to keep out bugs & debris
Built-in Time Delay Protection - Line Voltage & Short-Cycling Protection
Low Voltage Brownout Protection
No Noise - No more annoying hum or buzz
Nest Protect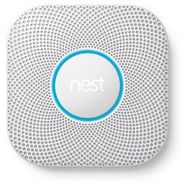 The smoke and CO (carbon monoxide) alarm that thinks, speaks, and alerts your phone.
There's never been a smoke and carbon monoxide alarm quite like this. It has an industrial-grade smoke sensor, tests itself automatically, and lasts up to a decade. It's also the first home alarm you can hush from your phone without any extra hardware required.
Condensate Pumps

With a condensate pump, water is safely pumped outside the house or into any available drain, sink, or sump. Units have a built-in overflow safety switch and are designed for simple installation and quiet, trouble-free service. Completely self contained with stainless steel pump shaft, snap-action float switch, check valve with 3/8" hose connection and a 6 ft. power cord.
AG3000 Surge Protective Device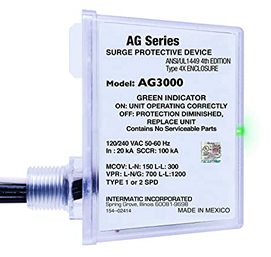 The Intermatic AG3000 AC surge protector is recommended for HVAC systems including central air conditioning units, heat pumps, mini-splits, air handlers, and wall hung boilers.
Features:
120/240 VAC Single Split Phase SPD for use on a variety of HVAC Equipment
Green LED Protection Indicator
Unmatched Surge Protection Ratings
State-of-the-art TPMOV surge technology with three modes of protection
HVAC Surge Protector that is both Type 1 and Type 2 compatible
Type 4X Enclosure, weatherproof and UV resistant
Multipurpose Water Sensor & Alarm

This multipurpose water sensor can be mounted directly on HVAC units, in a metal or plastic secondary drain pan, on floors or even on a wall. The sensor continuously monitors any condensate overflow and automatically shuts off the HVAC unit and activates the alarm if any overflow is detected in as little as 1/16 inch of water. Solid-state, water-proof electronic sensor with no moving parts.
XCHANGER Basement Fan

Many homes have damp basements that are stale, musty, or smelly because of seasonal water issues, sump pits, floor drains or general lack of fresh air exchange. The XCHANGER Basement Fan is the economical and simple way to automatically ventilate your basement to eliminate basement odors and reduce humidity.
Dryer Duct Booster Fan

If a dryer's vent run is over 20 feet or the dryer is experiencing long drying time, your dryer may need a dryer booster fan. Dry your clothes faster and prevent lint build up with the new Dryer Duct Booster, and reduce the potential fire hazard associated with lint buildup! Includes a 5-Year no clog, no maintenance guarantee!
Air Duct Booster Fan

Do you have one or two vents that you just don't get enough air out of? A booster fan can help! For round metal or flexible duct. Installed in ducts to boost air flow for hard to heat or cool rooms. May be wired in parallel with blower for simultaneous operation or with optional adjustable fan switch. Units are available in 5", 6", 7", 8" and 10" diameters.
Heat Pump Risers

Heat Pumps should always be elevated above snowfall and to allow for proper drainage. Sturdy and stable, our 6" heat pump risers provide the desired elevation for heat pumps. Butyl mastic on the top and bottom guarantees no slipping and reduced vibration and noise.
For Comfort, Luxury, and Beauty...
Order Your HVAC Accessories Today!
Call or click below
to receive your...
[Must be in our service area]