Installations Done Right... The First Time!
With Attention To Detail...
Quality Workmanship
The Best Name Brands
Competetive Pricing
Extended Warranties
Call Us Today!
Great Equipment + Quality Installations = Total Comfort!
We are proud of having one of the largest, hardest working, and most dedicated installation crews in the Lehigh Valley. All of our mechanics are trained in all aspects of the heating and air-conditioning field, including extensive safety training. With over eighty installers, we can meet any builder's or customer's needs.
We have a hydronic crew that specializes in state-of-the-art, gas-fired and oil-fired hot-water heating systems inlcuding radiant heat and driveway ice melting systems. Learn more about the benefits of radiant heating.
Our crews are trained in residential and commercial installation, including; fiberglass and sheet-metal ductwork, refrigerant piping, gas piping, high voltage and low voltage electrical wiring, controls, drain piping, flue piping (sheet-metal and pvc).
Besides following all manufacturer's instructions, our mechanics adhere to strict installation guidelines developed by our own In-House Quality-Control Committee. This assures uniform and consistent, quality installations performed to the highest standards in the industry.
We use nitrogen while brazing, and we pressure-test and evacuate our refrigerant systems. This assures a clean, dry, leak-tight system that will provide years of quality and trouble-free performance.
Any of our mechanics that handle refrigerants are trained and E.P.A. certified in the practice of safe refrigerant recovery and disposal. We do not release any harmful gases into the atmosphere. And should you ever encounter a problem with your system after installation has been completed, just give us a call and a service technician will be dispatched to diagnose and make any necessary repairs to your system.
Retrofits, Indoor Air Quality & Energy-Saving Products
---
Our Retrofit crew can take care of it!
Our Retrofit crews specialize in going into homes, offices and buildings without air-conditioning or with existing systems that are old, inefficient, or in disrepair, and replace, upgrade or add-on to these systems with new, high-efficiency equipment and accessories.
They have the ability to conceal ducts, piping, wiring, and equipment in attics, crawlspaces, walls, closets, or basements. They will remove all old equipment and materials. And your home or office will be left as clean as when they got there. Maybe even cleaner!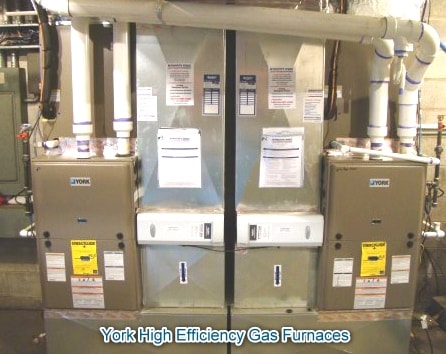 Realizing they are working in a finished home or office, our retrofit crews are extremely neat, organized, efficient, and courteous. They will explain everything they are doing and give a complete "show and tell" of the new system upon completion; explaining everything you need to know.
So, if you are hot in the summer, cold in the winter, your energy bills are too high, or if your system is just getting old or unreliable, give us a call.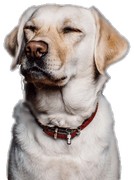 Completed Jobs:
---
View some of our completed projects, along with photos, descriptions, and customer testimonials...
HVAC Sales & Installation...
Gas, Electric, Oil, Heat Pumps, Furnaces, Boilers, Air Conditioning, In-floor Radiant Heating, Geothermal Heat Pumps, Groundsource Heat Pumps, Water Heaters, Snow and Ice Melt Systems, Ductless Mini-Split Systems, Custom Ductwork, Humidifiers, Dehumidifiers, Air Cleaners, UV-C Air Treatment Systems, Air Duct Cleaning, Thermostats, Maintenance Plans...
Serving the Lehigh Valley and all of Eastern, PA

We use Angie's List to assess whether we're doing a good job keeping valued customers like you happy. Please visit AngiesList.com in order to grade our quality of work and customer service.
Quality Workmanship, The Very Best Installation Mechanics!
Call or click below
to receive your...
[Must be in our service area]