If you want to know what's new, you've come to the right place!
The Latest...
---
11/22/2018 - From our family to yours, Happy Thanksgiving! And as a reminder, we will be closed on Thanksgiving, but available for emergency service calls.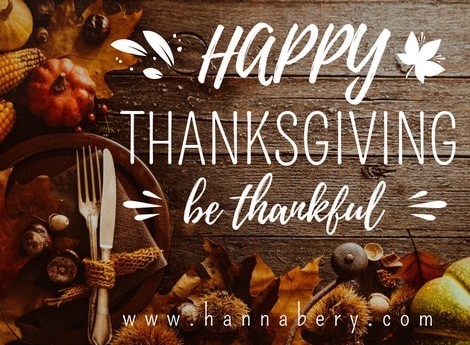 9/18/2018 - Our Fall Coupons have arrived...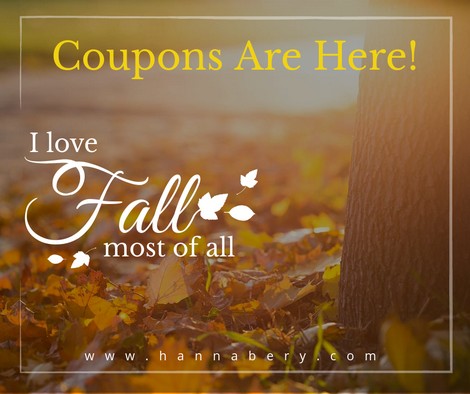 Redeem by calling Hannabery HVAC prior to work being performed. Good through 12/15/2018.
9/17/2018 - KOHLER Home Generators provide affordable and automatic emergency backup power to support your electrical and safety needs by keeping the power on - when and where you need it, without interruption.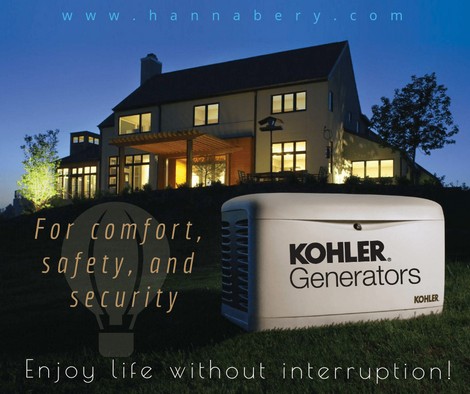 Hannabery HVAC can professionally install a reliable, efficient, and quiet Automatic Standby Generator for your home or small business. Call us today for a Free Estimate!
8/17/2018 - PHOTOS FROM THE FIELD...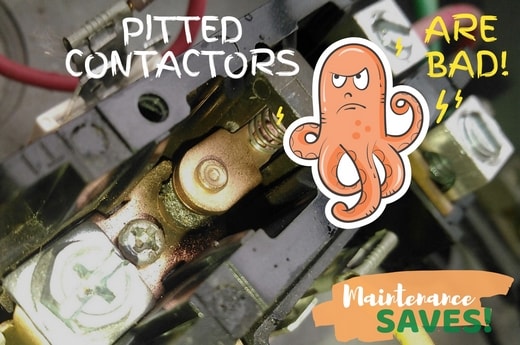 "A contactor is basically a heavy-duty switch, which provides power to the compressor and outdoor fan motor. A pitted contactor can cause significant compressor damage. This failure most often occurs when the silver coating wears off of the contacts. Pitted contactors should be replaced!" - Eric D., Service Supervisor for Hannabery HVAC
Tweet, Tweet...
Professional Air Duct Cleaning Services, provided by experienced HVAC Technicians#iaq #indoorair #indoorairquality #ductwork#alivewithstyle #bethlehem #lehighvalley pic.twitter.com/XkhAByVxt3

— Hannabery HVAC (@HannaberyInfo) August 23, 2018
Tweet, Tweet...
We will be closed on July 4th, but as always, we will be available for Emergency Service calls. Stay Cool! #alivewithstyle #bethlehem #lehighvalley pic.twitter.com/9PsoLPT4N9

— Hannabery HVAC (@HannaberyInfo) July 3, 2018
6/27/2018 - PHOTOS FROM THE FIELD...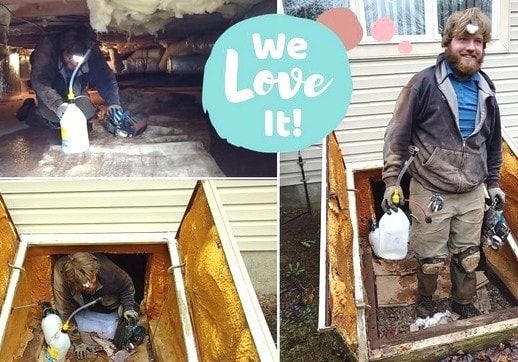 "Some jobs can be challenging, even down-right dirty! But I'll do whatever it takes to make sure your equipment is clean, safe, and running at peak efficiency." - Clay C., Service Technician for Hannabery HVAC
6/26/2018 - The Summer is here, the heat is here, and that means Coupons are here! Professional thermostat installations, high-efficiency air cleaners, and new systems. Take a look!
6/1/2018 - CONGRATULATIONS TO JUSTINE SEPONSKI OF PHOENIXVILLE PA, WINNER OF OUR 7TH ANNUAL, 2018 SPRING GIVEAWAY CONTEST!!!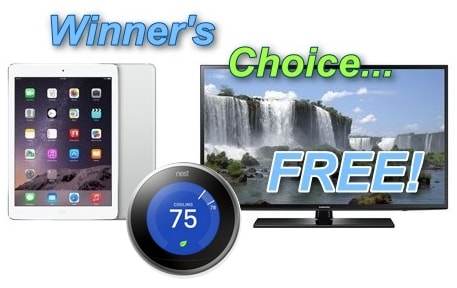 We hope you enjoy your new Samsung 40" LED Smart TV, or the Apple iPad Air, or the Nest Pro Learning 3rd Generation Thermostat - professionally installed! And we look forward to seeing you soon to collect whichever prize you choose!!!
Tweet, Tweet...
Extremely Efficient, Eco-Friendly, Money-Saving, Wall-Mounted Tankless #WaterHeaters from @NavienTankless#navien pic.twitter.com/0tkvSDE93z

— Hannabery HVAC (@HannaberyInfo) May 22, 2018
Learn more here: Hot Water Heaters
Tweet, Tweet...
#IAQ TIPS: How to Remove Pet Odor and Pet Dander-
Baking soda is a great neutralizer, so it's perfect for removing pet odors. Sprinkle on the most pungent areas of the home and it should absorb most of the smell. Wait a few minutes, then vacuum. #indoorair #indoorairquality pic.twitter.com/4BO5rIev8O

— Hannabery HVAC (@HannaberyInfo) May 14, 2018
More tips here: How to Remove Pet Odor and Pet Dander
Tweet, Tweet...
@YorkHVAC
Spring into Savings with a new air conditioning system from York! https://t.co/pXbnY5oc3W #York pic.twitter.com/KvlOS7ddgc

— Hannabery HVAC (@HannaberyInfo) May 9, 2018
Post, Post...
Tweet, Tweet...
Spring A/C Tip: Shrubs should be pruned and coil should be cleaned. Maintaining proper airflow around and through the outdoor unit is critical for system performance!
More tips at https://t.co/pXbnY5oc3W pic.twitter.com/jXng52F44v

— Hannabery HVAC (@HannaberyInfo) April 23, 2018
4/18/2018 - Save up to $500 with an Instant Rebate on Mitsubishi Zoned Comfort Solutions...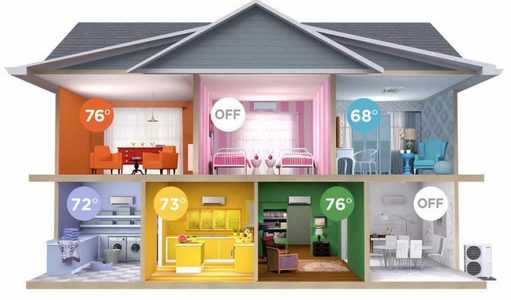 Spring into Savings with the Zoned Comfort Solutions 2018 Spring Promotion. This is a limited-time offer and valid on purchases April 1, 2018 through May 31, 2018.
Tweet, Tweet...
4/10/2018 - Hey, we are finally on Twitter, and we promise not to get into any Twitter wars! So click below to follow us. Thank you!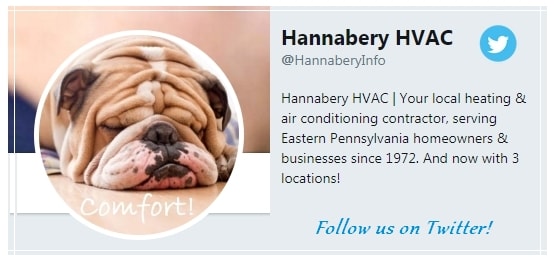 4/9/2018 - We did it again, 4 years in a row! Hannabery HVAC earns Angie's List 2017 Super Service Award! Like last year, thanks to all of our customers for keeping the reviews coming, and a big thanks to our dedicated employees, (both out in the field and in the office) who work so hard each and every day to provide the best service possible.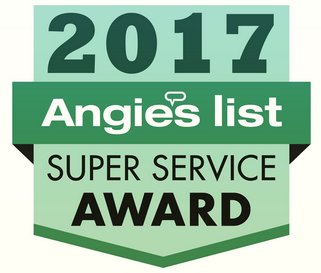 3/31/2018 - This spring, you can get an unbeatable deal on the most reliable brand of heating and cooling...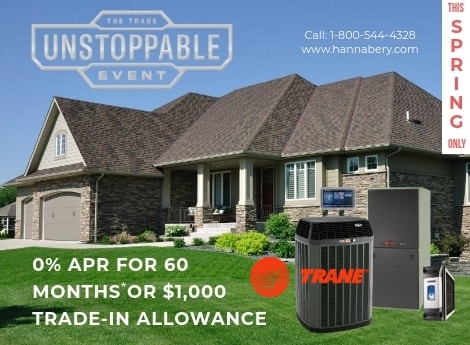 It's time to bring home Unstoppable! But hurry, this offer won't last long!
3/9/2018 - It's time for our 7th ANNUAL SPRING GIVEAWAY!!!
This year, you could win a brand new Apple iPad Air (32 GB, 9.7" Retina Display), a Samsung Smart TV (40" LED, 4K), or a Nest Pro Thermostat (3rd generation with 5 year part warranty professionally installed) - absolutely FREE!!! Winner's Choice. And it could be yours just for scheduling your Spring Maintenance now and having it performed before April 30, 2018. And if you have already scheduled your inspection, NO WORRIES... You are already enrolled in the drawing, so good luck and stay comfortable!
1/18/2018 - Thanks to all of our great employees and customers for helping us achieve the highest level of performance in Sales, Training, Service after the Sale, and Customer Satisfaction!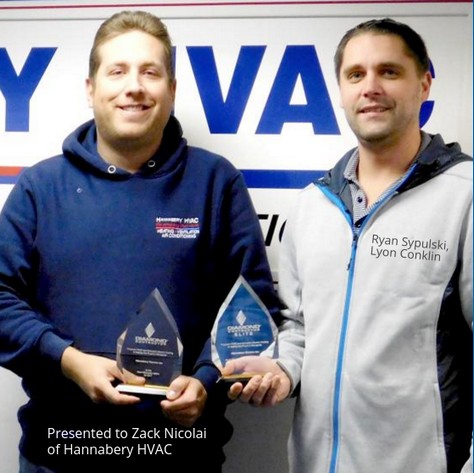 Ryan Sypulski of Lyon Conklin presenting Zack Nicolai of Hannabery HVAC with two Mitsubishi Awards. One - in recognition as a top Diamond Elite contractor, and the other for most units sold by any of their dealers.
1/16/2018 - WINTER SNOW MESSAGE: It is very important to remember that if you have a heat pump, all snow and ice needs to be cleared from the top, sides, and even the bottom of the unit. Failure to do so, can severely effect performance, and even cause permanent damage.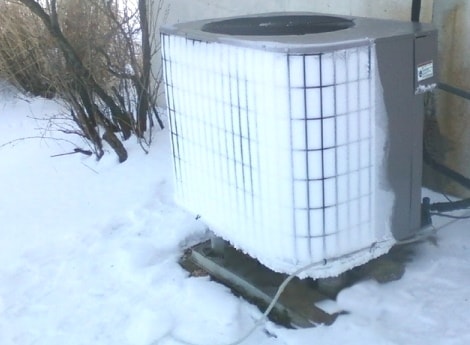 Also, most High-Efficiency Gas furnaces and many Gas hot water heaters have venting and fresh air intakes located on the side of your home. So please make sure to clear all snow and ice away from any intake and exhaust vents on the side of your home. Failure to do so may cause the intake pipe to pull in snow and shut down the unit, and/or allow exhaust gases to back up into your home.
12/18/2017 - Just a few more days to the First Day of Winter! It's already cold, but we've got some hot savings! Our Winter Coupons are here! Take a look...
11/21/2017 - Be sure to follow us on Instagram where we just posted an article on the importance of maintaining proper humidity.
11/17/2017 - Huge $100 Rebate on Smart Thermostat Installation - If you have an all electric home with heat pump. With this rebate, it can pay for itself in one year!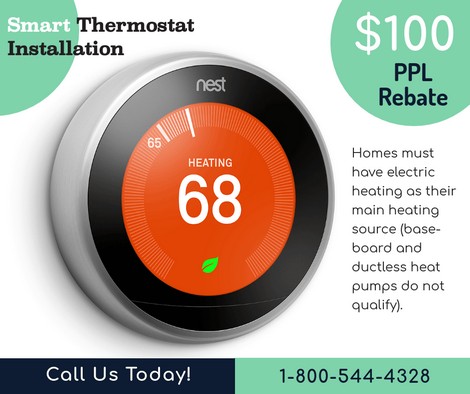 And as a Nest PRO CONTRACTOR, along with our guaranteed, expert installation, you'll receive an extended 5 year warranty!
11/9/2017 - Huge Rebates Apply - On Select High Efficiency Furnaces, Boilers, Heat Pumps, and Air Conditioners. Hurry, won't last long!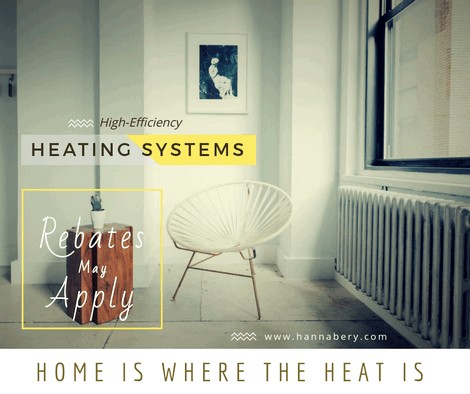 Just fill-out our Estimate Request Form and one of our Comfort Specialists will contact you right away.
10/26/2017 - It's that Happy Homeowner Time of Year again... Come see us at the 15th Annual Fall Eastern Pennsylvania Home Show! October 28-29, 2017 at AG HALL in Allentown, PA. This year's event presents innovative, high tech and imaginative products and displays, local crafts and great prizes - all with hometown flair. And look what we have...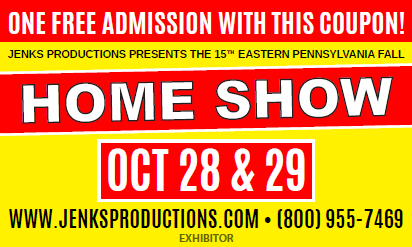 Go ahead, print it out and use it! Hope to see you there! One per party.
8/15/2017 - We are now scheduling Heating Inspections, which can be done at any time, regardless of outdoor temperatures or weather conditions. It may seem early, but heating season will be here before you know it. Please call us anytime in the next few weeks to schedule this valuable service, or you can do it online...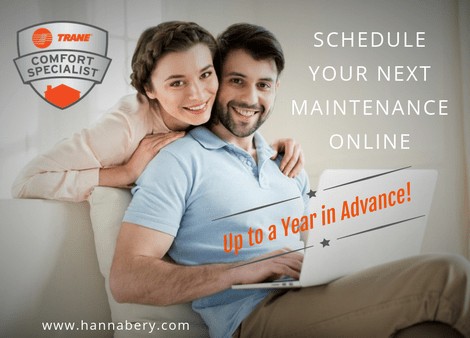 Just fill-out our Online Maintenance Request Form and one of our service coordinators will contact you to setup a day and time that is convenient for you.
7/12/2017 - Just so you know, you should never see ice on your air conditioner or heat pump in the summer. This includes the indoor unit, the refrigerant lines, and the outdoor unit.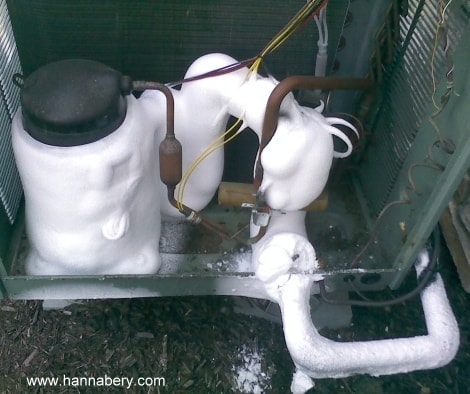 If you do see ice, turn the thermostat off, set the fan switch to on, and call for service.
7/12/2017 - New Construction - No Problem! We are proud of having one of the largest, hardest working, and most dedicated installation crews in Eastern Pennsylvania. With over eighty installers, we can meet any builder's or customer's needs.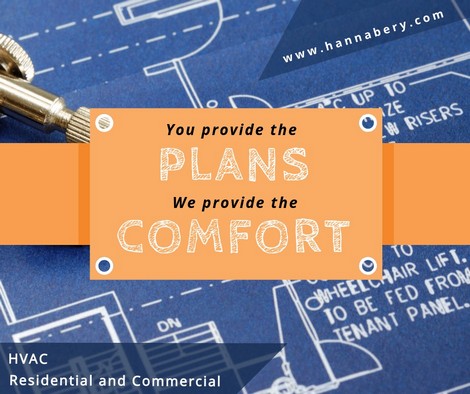 We offer effective and efficient design solutions, top-of-the-line equipment, professional, timely service, and all at competitive rates.
7/7/2017 - With today's tighter built homes, Indoor Air Pollution has become a major concern! Did you know that indoor air is filled with particulates and irritants, which can cause nasal congestion, eye, throat, and skin irritation, sneezing, headaches, coughs; even nausea and fatigue in some cases? It's true!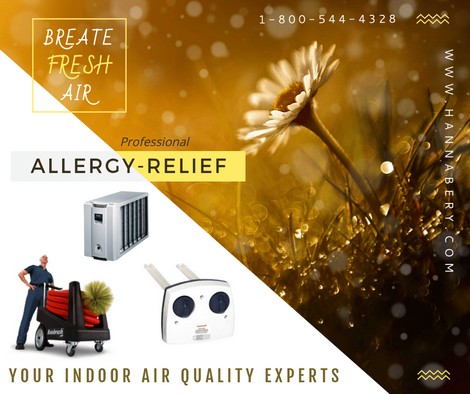 Hannabery HVAC offers a full line of air cleaning products, accessories, and services designed to keep your comfort to a maximum and your costs to a minimum.
6/23/2017 - Here's a Cool Idea... How about 0% financing for 72 months!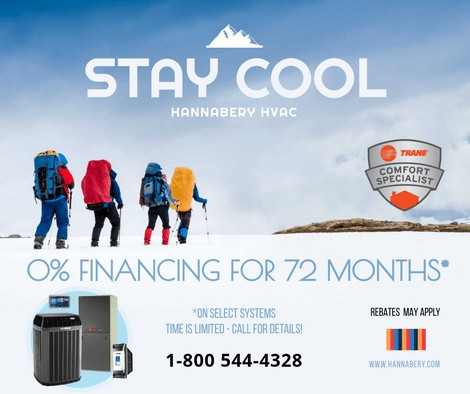 Talk to one of our Comfort Specialists today!
6/19/2017 - Just two more days to the First Day of Summer! It's already hot, but we've got some cool savings! Our Summer Coupons are here! Take a look...
6/12/2017 - CONGRATULATIONS TO JESSICA LEE, WINNER OF OUR 6TH ANNUAL SPRING GIVEAWAY CONTEST!!!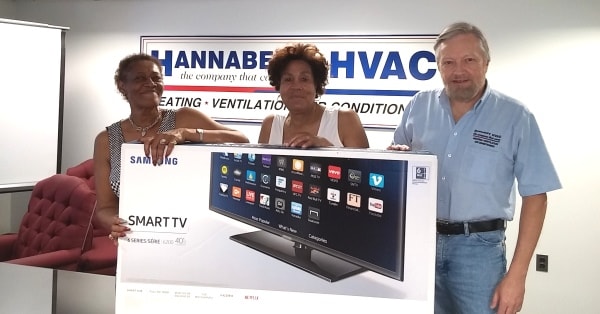 We hope you enjoy your new Samsung 40" LED Smart TV, and we look forward to seeing you in the future. Stay Comfortable!!!
5/26/2017 - Did you know that your hot water heater represents the second largest consumption of energy in the home after heating and cooling? And did you also know that the average life expectancy of a water heater is only about 8 to 12 years? And when it fails, it can leave a mess? We are not trying to scare you, these are just things you should know.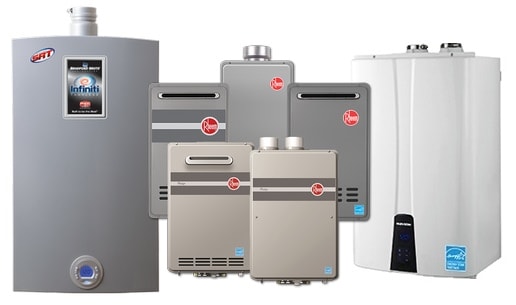 If your water heater is over 10 years old, be proactive and replace it before it fails, when you need it the most! Conventional, tankless, and hybrid models available.
5/22/2017 - On this day 15 years ago, we lost our founder, Gino Nicolai. Always missed, never forgotten, his spirit and kindness lives on in everything we do.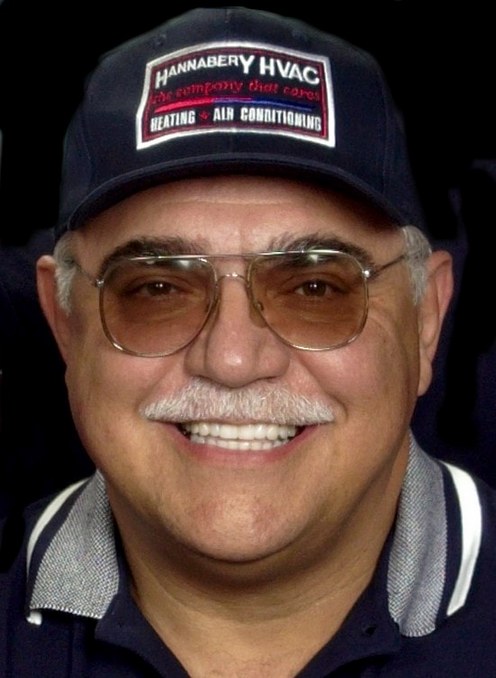 5/15/2017 - Added links for current Pennsylvania Utility Rebate Offers for new high efficiency air conditioning & heating systems, which by the way, can also be combined with equipment rebates!
5/11/2017 - As allergy season moves into full bloom, there is no reason to suffer any longer. Introducing the Air Scrubber Plus® - a revolutionary new system designed to help eliminate indoor air quality risks by reducing air pollutants, VOCs (chemical odors), cigarette smoke, dust, pollen, mold, odor-causing bacteria, and odors caused by pets and cooking.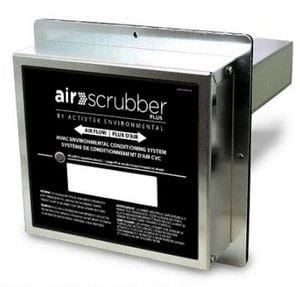 Air Scrubber Plus Activepure technology removes up to 99.9% of the harmful contaminants in your home!
5/8/2017 - Saturday was a great day as we watched United States Marine Corps Gunnery Sergeant Christopher Claude close on his home which was gifted to him by @BuildingHomesforHeroes. We played a small part by installing the HVAC equipment, donated by YORK. We feel honored to be able to give back to our local veterans and will continue to support them in any way we can!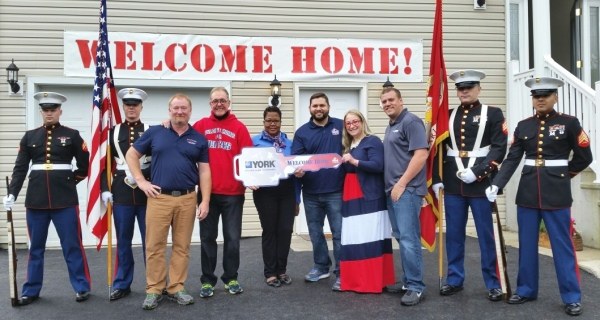 Check out the video from WFMZ 69 news of this great event for an all-around great guy!
5/1/2017 - We recently had the honor of installing the HVAC system in a new home for a local veteran and hero who was severely injured during service. The home was gifted by @BuildingHomesforHeroes, an organization that provides mortgage-free homes to veterans. Johnson Controls and its YORK brand of heating and cooling generously donated the unit, and we took care of the installation. All of this was at no cost to the veteran. We are proud to support this organization and veterans everywhere!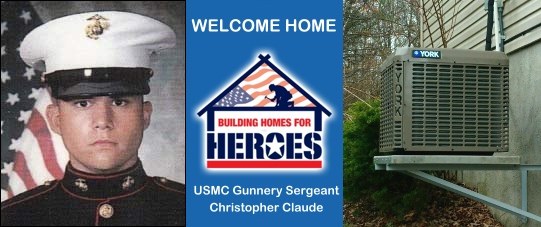 Join us for an AMAZING Welcome Home Celebration for USMC Gunnery Sergeant Christopher Claude on Saturday, May 6th, 2017.
4/20/2017 - Hannabery HVAC is pleased to announce that we are a Mitsubishi Electric Diamond Elite Contractor! It means we have achieved the highest level of performance in Sales, Training, Service after the Sale, and Customer Satisfaction!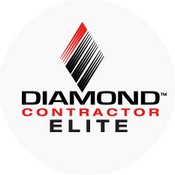 Best of all, for any Mitsubishi Ductless Mini-Split system we install, you will receive a 12-year limited warranty on compressor and 12-years on parts. This is an exclusive benefit that only your Diamond Elite Contractor can offer.
4/13/2017 - NEW PRODUCT ALERT...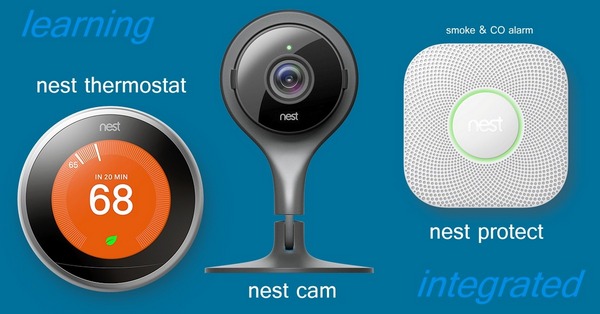 Nest Learning Thermostat, Nest Protect smoke & CO (carbon monoxide) alarm, Nest Cam security camera - with 2-way audio, indoor and outdoor models. Smart, Simple, Modern!
4/10/2017 - Warmer weather is here, are you ready?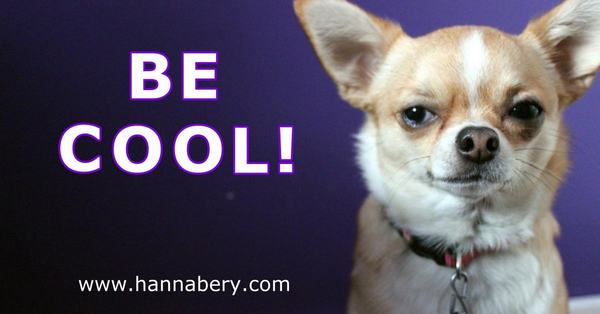 Make sure your air conditioner is ready for summer! Test it out now. And by the way, if you have a humidifier, don't forget to shut it down and clean it out for the season. Click below for more information and instructions.
4/6/2017 - Added some new Installation and Service photos, some of which show the importance of having annual maintenance of your air conditioning and heating system.
3/29/2017 - SPRING INTO SAVINGS... Trane 2017 Spring Rebates Are Here!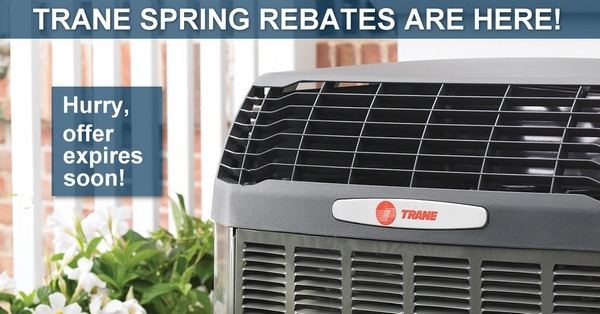 Trade-in Allowance: Up to $1,000 on Qualifying Trane Air Conditioning Systems - Valid only through May 30, 2017. Call us today or click below for a Free Estimate!
3/22/2017 - Come See Us At The Lehigh Valley Spring Homeshow on March 31, April 1, and April 2, 2017!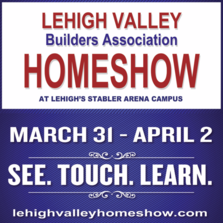 "See. Touch. Learn." is the theme of the 2017 Spring Homeshow. And we have new products, equipment, and accessories to improve your comfort, health, and savings!
3/22/2017 - Come See Us At The Greater Pocono Home Show!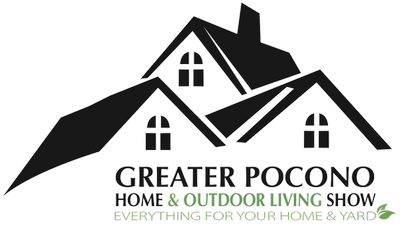 Looking for something FUN to do this weekend? The Greater Pocono Home & Outdoor Living Show is the place to be! Designed for homeowners in all stages of remodeling, landscaping and decorating their homes.
3/20/2017 - Welcome to the First Day of Spring!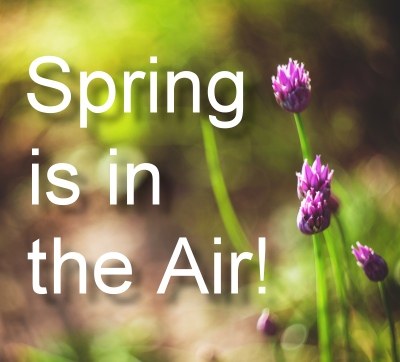 Spring is the perfect time to replace your aging air conditioning/heating system or install that high efficiency air cleaner you need to fight off seasonal allergies! Great deals, plus Spring Rebates. Call today!
Check them out...
3/13/2017 - Blizzard? What Blizzard? We don't need no stinking Blizzard!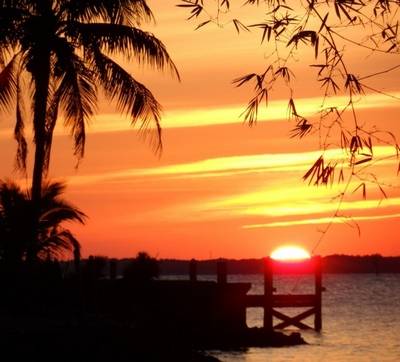 Seriously though, we are expecting a major storm, so our office may be closed, but we will respond to emergency service calls. Please take precautions, be careful, and when it's over, remember to make sure your heat pump or any intake/exhaust vents are clear of snow and ice!
For more information, see our...
3/8/2017 - IT'S MARCH MAINTENANCE MADNESS!
NOW, through the end of March, we are offering those customers who schedule their maintenance this month a chance to win a Nest T3008US Learning 3rd Generation Thermostat! (Professional Version)*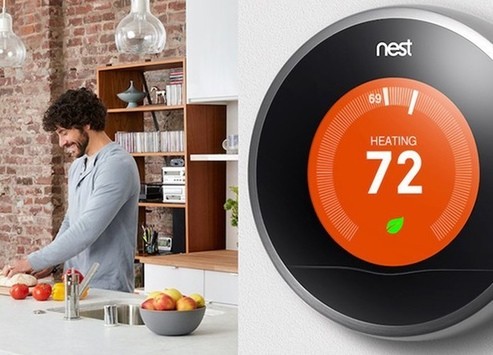 *Professional Version includes our Nest Pro Contractor Installation and a full 5-year warranty! Standard version comes with a 2-year warranty. This prize is valued at over $500.00!
Time is limited and appointments are filling up fast, so call us today at 610-366-9400. Click below for more details...
3/3/2017 - You Asked For It, You Got It! We listen to our customers! We are happy to announce that we are NOW a NEST PRO CONTRACTOR! And we have the Hottest New "Learning" Thermostat on the market! Come see it in action, and take it for a SPIN at the Home Show tonight or this weekend (details below). By the way, being a PRO CONTRACTOR gives you an extended 5 year warranty, along with our expert installations.

(Older posts have been removed)
How Comfortable Do You Want To Be?
Call us at 1-800-544-4328
[Must be in our service area]