Gas Furnace Installations & Replacements...
Comfort You Can Feel!
Warm
Clean
Quiet
Efficient
Safe
Reliable
Call Us Today!
Only The Best Name Brands
We offer a full range of Gas-Fired Warm Air Furnaces to take care of your home and your family's heating needs; from basic economy models to the highest efficiency units available, including the latest in advanced features. And all of our furnaces and installations are backed by the best warranties in the business.
---
With fuel costs rising, choosing a heating system that will reduce your future energy consumption is one of the smartest investments you can make!
---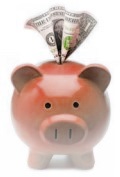 And with that investment, you'll be rewarded not just with a reliable furnace and a manufacturer's warranty, most likely you'll also have a much more energy-efficient unit. Energy-efficient standards have vastly improved.
And new furnaces have other advantages than just efficiency. Not only do they pollute less, but operating noise on new models are much lower than that of older furnace models. And a new gas furnace will also produce more even heating and maintain its temperature at a more constant level.
Trane Gas Furnaces...
---
Innovative Furnaces with Efficiency in Mind
Every Trane component is tested again and again for long-lasting performance and reliability!
About Trane Gas Furnaces:
Trane Furnaces are compact, reliable, and highly intelligent. They feature high-efficiency motors, self-diagnostic controls, a patented, serpentine-shaped heat exchanger and fuel-efficient Multi-Port In-Shot burners.
Trane 90 Plus furnaces are quiet and cost much less to operate, while the 80% furnaces offer reliable performance at an affordable price.
Rheem Gas Furnaces...
---
Comfort and Savings for Years to Come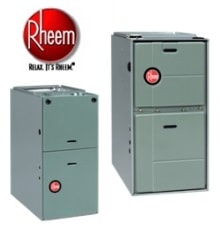 Rheem Low Profile Gas Furnaces are available for upflow, downflow, and horizontal applications!
About Rheem Gas Furnaces:
Prestige Series 95 Two-Stage Modulating Gas Furnace is so quiet, you may never know it's on!
Classic 90 Plus High Efficiency Gas Furnaces are designed specifically to lower energy bills, even in the coldest climates.
Classic Series Super Quiet 80 Gas Furnaces offer plenty of advanced features, dependable operation at an attractive price.
Goodman Gas Furnaces...
---
Designed & Assembled in the U.S.A.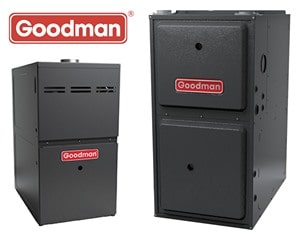 Goodman® is one of the biggest names in home heating and energy-efficient home comfort.
About Goodman Gas Furnaces:
Tubular heat exchanger with wrinkle bend technology is designed for outstanding durability and heat transfer.
Sloped heat exchanger design allows for optimal condensate drainage.
A Variable-speed or Multi-speed ECM blower provides airflow to match comfort needs, and reduces energy consumption and system noise compared to a single-speed motor.
York Gas Furnaces...
---
Comfort You Can Count On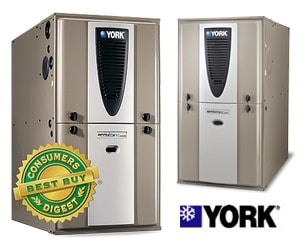 York's broad lineup of High Efficiency Gas Furnace Systems are built to fit any budget or need!
About York Gas Furnaces:
The AffinityTM Series Modulating Gas Furnaces with variable-speed blowers are quiet and efficient, while reducing overall energy use.
The LX Series Gas Furnaces offer incredible reliability, proven to keep you and your loved ones comfortable year after year.
The LatitudeTM Series Gas Furnaces with their compact cabinets are designed for easy installation in tight spaces.
---
All Furnace Installations Include Free Removal of Old Equipment!
---
As a licensed heating & air conditioning contractor, Hannabery HVAC provides high quality, professional gas furnace installations, gas furnace replacements, gas furnace repairs, gas furnace maintenance, and related services for the greater Lehigh Valley; including Allentown, Bethlehem, Easton, and all of Eastern Pennsylvania.
Have your new Gas Furnace professionally installed today!
Call or click below
to receive your...
[Must be in our service area]