Specializing in HVAC Design/Build Projects
For Your Commercial Needs...
Call Us Today!
Hannabery HVAC provides a wide range of Commercial Heating, Ventilation, and Air Conditioning services:
Hannabery HVAC Provides:
HVAC Unit Replacement & Maintenance - Design, installation and start-up of rooftop and split system HVAC systems.
Control Wiring - Installation and troubleshooting
Supplemental Heaters, Boilers, and Air Conditioning
Custom Ductwork, Ventilation Systems, & Indoor Air Quality Products
Preventive Maintenance Agreements - Custom preventive maintenance and scheduled maintenance programs are available for any size budget or specific store needs.
Preventive Maintenance is Often Overlooked...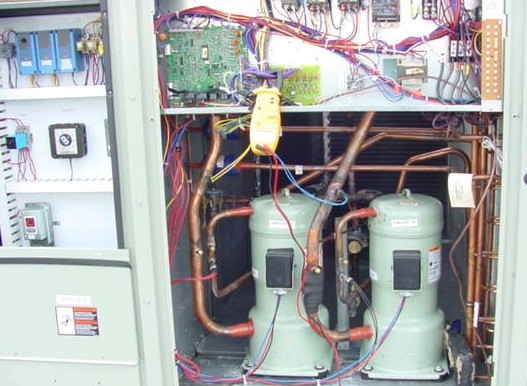 As a company you need to protect your capital assets and if possible extend the life of these assets. As important as changing the oil in your car, the same applies to your commercial HVAC units. The average rooftop package unit has several moving mechanical parts, a plethora of wiring and electrical controls, and a complicated refrigerant system that needs to be monitored.
Since every retailer or commercial property has a different need, we provide cost effective, dollar-saving solutions that not only benefit the life of your HVAC equipment, but your budget as well.
Hannabery HVAC is a leading HVAC installation contractor supplying the HVAC needs of many churches and synagogues, markets and restaurants, retail stores, office buildings and long term nursing care facilities in the eastern part of Pennsylvania. Our commercial division specializes in design/build projects as well as being highly competitive in the bid and spec market.
Hannabery HVAC is one of Eastern Pennsylvania's premier heating and air conditioning contractors serving the heating, ventilating and air conditioning industry since 1972. We offer installations ranging from the smallest project to the largest commercial project. And we provide all the leading equipment brands such as Trane, York, Rheem, Carrier, Lennox, and others, installed by factory trained and skilled technicians.
The Hannabery Advantage!
Most of today's service companies claim they offer a single source. But do they really? More and more of today's service providers facilitate service calls and project work by using a multiple sub-contractor network. This approach only leads to unreliable service and increasing costs to the client.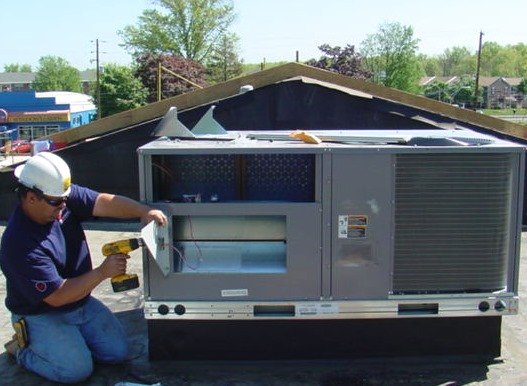 Only Hannabery HVAC offers low-cost mechanical solutions, by providing dependable, qualified, "in-house" project managers, mechanics and service technicians. We take the middle man out of the equation and handle the complete job cycle from start to finish.
Let Hannabery HVAC be your "Single Source" for all of your commercial HVAC needs. For design, installation, service, and superior quality... no other contractor can get it done faster or for less money.
If you have any questions about Hannabery HVAC or have a new project you would like us to design or bid, please do not hesitate to contact us.
For All of Your Commercial and Large Scale HVAC Needs
Call or click below
to receive your...
[Must be in our service area]