Fresh Air In, Stale Air Out!
Keep The Air Moving...
Call Us Today!
Energy Recovery Ventilators & Heat Recovery Ventilators
ERV's and HRV's allow you to replace stale and contaminated air with fresh air in the most demanding installations. For commercial applications, ERV's and HRV's satisfy building codes and standards with state-of-the art technology.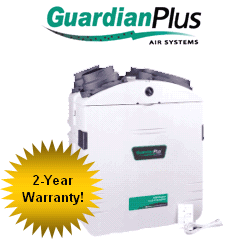 Benefits & Features:
Delivers whole-house balanced ventilation.
Replaces stale and polluted indoor air with fresh outdoor air minimizing negative or positive pressure in the house.
The heat recovery core allows outgoing stale air to temper fresh incoming air without cross contamination.
Eliminates excess humidity during the cold seasons.
Improves indoor air quality and helps reduce the symptoms associated with respiratory problems.
Fully integrated whole-house HEPA filtration with fresh air ventilation and heat recovery - minimizes dust and allergen material as small as 0.3 microns. Three products in one.
Year round energy recovery with the benefit of fresh air and energy savings.
HEPA Filtration, Fresh Air, Energy Recovery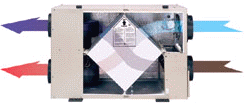 Up to 2,500 square foot capacity whole house HEPA air purification
Convenient electronic (low voltage) wall mounted control
LED indicates system's operation mode & signals filter maintenance
More Benefits...
Other Makes and Models Available!
As a licensed Air Conditioning & Heating Contractor, Hannabery HVAC provides high quality, professional Energy Recovery Ventilator & Heat Recovery Ventilator installations, ERV/HRV replacements, ERV/HRV repairs, ERV/HRV maintenance, and related services for the greater Lehigh Valley; including Allentown, Bethlehem, Easton, and all of Eastern Pennsylvania.
Order your Fresh Air Ventilation System today!
Call or click below
to receive your...
[Must be in our service area]