Cleaner, More Efficient, & More Reliable
Get The Facts...
---
Natural gas prices have plummeted in the last 6 years and are now even lower than they were 20 years ago. According to UGI Utilities, Inc., most homeowners can Save $1,500 Per Year converting from oil to natural gas. And according to the U.S. Energy Information Administration, natural gas prices are forecasted to stay relatively stable for the next 10 years.
Now is the Perfect Time (for those who can convert from oil to natural gas) to do so. The entire switch could pay for itself in less than 5 years. And many utilities are offering Huge Rebates to make the switch!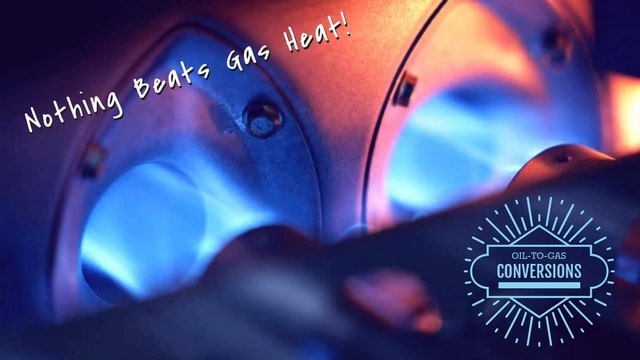 A natural gas furnace or boiler is more efficient, cleaner and easier to maintain than an oil system. And if you're still not sure about making the switch from oil to gas, just check out all of these great benefits...
Saves You Money & Makes You Money:
According to the American Enterprise Institute, natural gas is 80% cheaper than oil. And since 90% of natural gas comes from the United States with the other 10% from Canada, there are no unpredictable foreign factors that can drive up the prices.
You can also save money through

Tax Credits and Rebates

- Switching to natural gas gives you the opportunity to install high efficiency heating equipment, which allows you to get special Federal tax credits and utility company rebates.
By relying on natural gas, you'll no longer need costly, annual oil maintenance; changing oil filters and nozzles, or need to get an annual chimney cleaning.
And Did You Know: Natural gas homes have an on-average higher resale value than those heated with oil. It's True!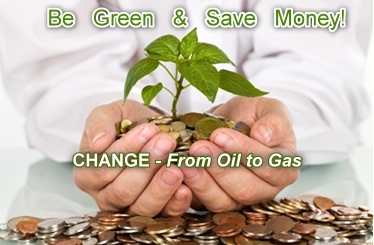 Reliable Heat:
Natural gas is reliable because it can be directly and safely piped into your home through a well-maintained gas delivery system. It is always available.
On the other hand, oil needs to be trucked to your location. And those truck deliveries can be delayed due to weather conditions or other factors.
If your tank runs dry, you may be stuck without heat, and sediment and air from the bottom of the tank can get into your burner, clogging internal components.
Eliminates Chance of Oil Leaks:
Since you won't need an oil tank, you eliminate the possibility of leaks underground or in your basement that can lead to thousands of dollars in unexpected environmental cleanup costs.
Better For The Environment:
Burns nearly 100% of its fuel.
Doesn't leave any leftover residue, strong odors, or soot to clog up your heat exchanger, flue pipe, venting or chimney.
Produces fewer emissions of sulfur, carbon, and nitrogen than oil.
Leaves almost no ash particles after burning.
Reduces acid rain, greenhouse gas emissions, and smog.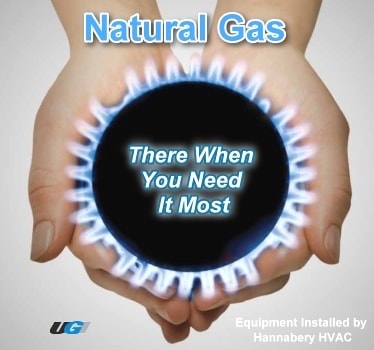 Gives You Options:
With natural gas, you can operate other household appliances such as dryers, ovens/stoves, water heaters, fireplaces, backup generators, barbecues, and even pool heaters with natural gas.
Switch from Oil to Gas Today... You'll be Glad You Did!
Call or click below
to receive your...
[Must be in our service area]