If you want to know what's new, you've come to the right place!
Previously...
---
Tweet, Tweet...
Time to Save
For a limited time, you can save BIG with rebates from PECO and the Electrical Association of Philadelphia (EAP). Contract must be signed by 11/4/20 and equipment installed by 11/18/20. Get Your Free Estimate Here!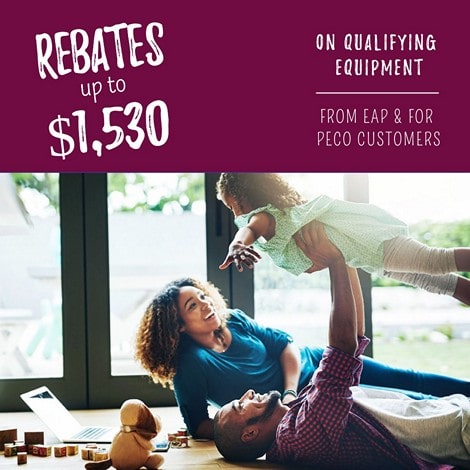 Tweet, Tweet...
Benefits of Flatrate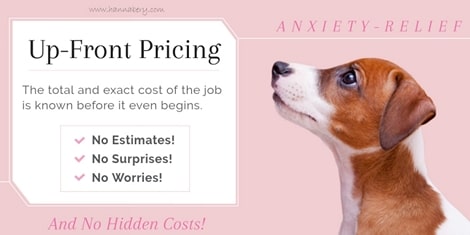 Tweet, Tweet...
Super Service Award
We've been so busy we forgot to announce that... HANNABERY HVAC Earns Esteemed 2019 Angie's List Super Service Award. This makes 6 years in a row, thanks to the best team and the best customers!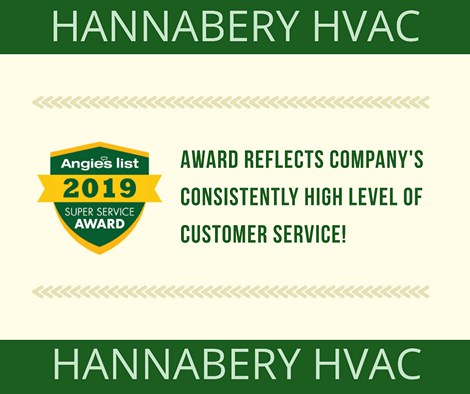 Tweet, Tweet...
Maintenance Saves
Maintenance Does Save! Dirty coils cause your system to work harder, run longer, cost more, and even lead to break down. Schedule Now!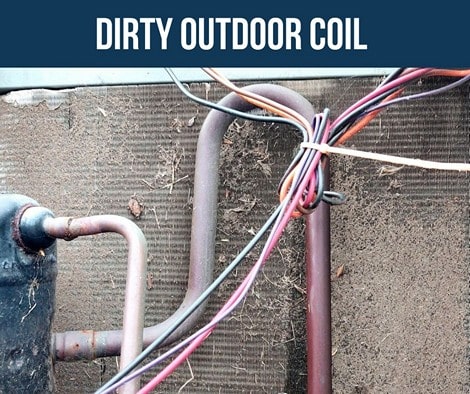 Tweet, Tweet...
Promotion
Chris started his career here at Hannabery HVAC in 1993 as a part-time vo-tech student, and went on to become one of our top Comfort Specialists.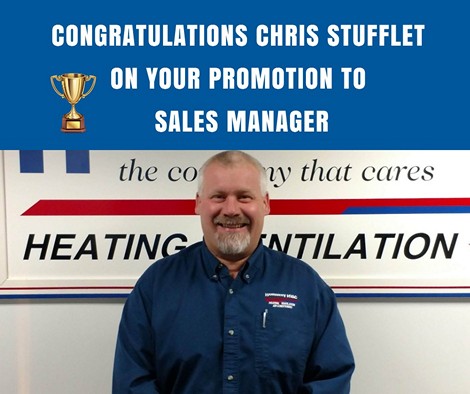 Tweet, Tweet...
For the Air You Breathe
The Aprilaire Model 5000 Electronic Air Cleaner is over 99% efficient on pollen and spores and 94% efficient at removing disease-causing bacteria. Learn more here: Whole-home Air Cleaners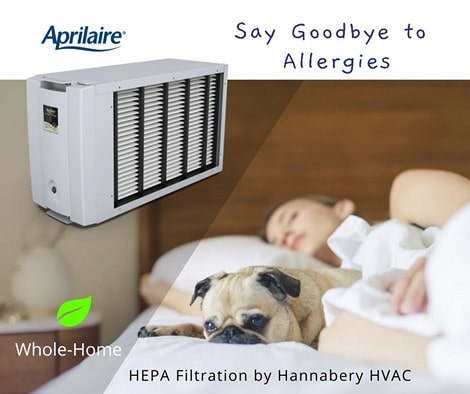 Tweet, Tweet...
Surge Protection
DON'T GET BURNED! All modern HVAC systems now have electronic circuit boards. The AG3000 surge protector is recommended for all central air conditioners, heat pumps and mini-splits. Learn more here: HVAC Accessories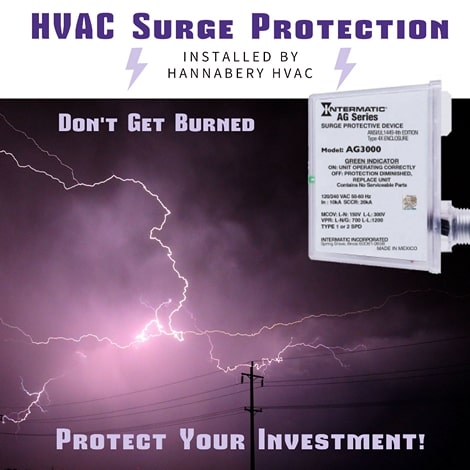 Tweet, Tweet...
4th Of July
This 4th Of July let's pay homage to the souls whose sacrifices have made this day a reality. Have a great holiday weekend, and as a reminder, our office will be closed on Friday, but available for Emergency service.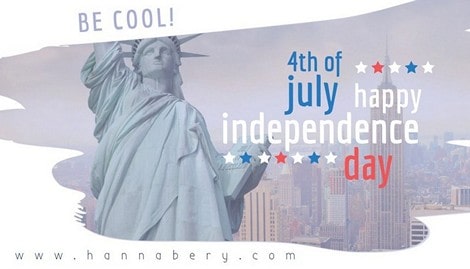 Tweet, Tweet...
Cool Savings!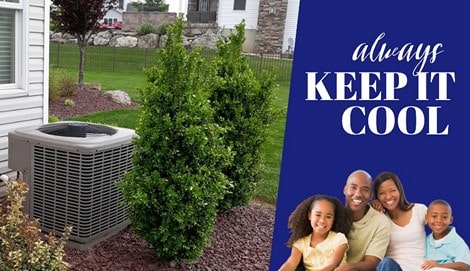 Tweet, Tweet...
National HVAC Tech Day!
Happy belated (June 22) #NationalHVACTechDay! We can't thank our techs enough for all they do, especially this year, being on the front lines of a pandemic! So thank you for all that you do!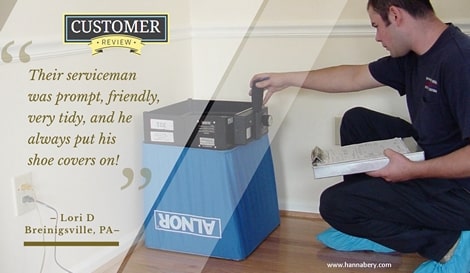 View More Posts...
How Comfortable Do You Want To Be?
Call us at 1-800-544-4328
[Must be in our service area]