A Unique Program...
It's a Win-Win!
We Save Time, You Save Money!
Call Us Today!
For Do-It-Yourselfers!
---
Here at Hannabery, we understand that in today's world, many of us are becoming do-it-yourselfer's. Not only do we understand it but we can appreciate it. That is why we developed a program specially designed for do-it yourselfer's.
We can set you up with all the equipment, material, and supplies needed to install your own heating and air conditioning system, including your own ductwork. And we can provide detailed instructions, advice and technical support. You can pick up everything you need here or have us deliver it for you.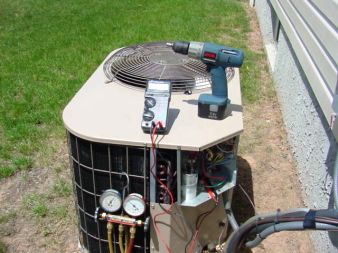 Once completed, a service technician is available to come out and do a thorough start-up the equipment and check for proper installation, electrical connections, and operation of the equipment. He will also "fine-tune" the system; checking for proper air-flow, temperature split, refrigerant charge, and so on.
So if you are interested in doing your own work or even part of the work, contact our Sales Department for more information. We will be happy to help you any way we can. All original company and equipment warranties still apply.
The Hannabery HVAC Do-it-Yourself Program - Do it Today!
Call us at 1-800-544-4328
or click below to receive your...
[Must be in our service area]