Honeywell Round Thermostat
---
An Up-To-Date Twist On a Honeywell Classic!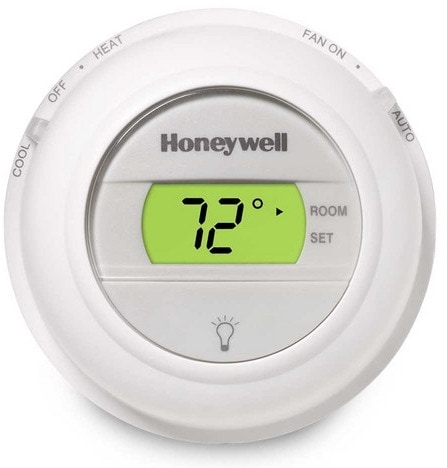 ---
Features one-touch backlighting, with set-point temperature memory in case of power failure!
---
It's Modern and it's Retro!
The T8775 Digital Round® Thermostat provides temperature control for 24V heating-cooling systems with manual changeover from heat to cool.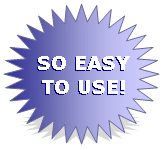 The T8775 Digital Round® Thermostat is powered through your heating system controls, so no batteries are required.
The T8775 Digital Round® features one touch backlighting, set-point retention in case of power failure and is easy to use with a familiar twist to set functionality. It includes flame and snowflake icons to indicate heating and cooling modes respectively.
---
The Perfect Replacement for Your Old T87F Round Thermostat, and it's Easy to Use!
---
The T8775 Digital Round®...
Features & Benefits:
Large, Clear Backlit Digital Display...

Easy to read in various lighting conditions. The On-demand backlighting makes it easy to read the display in a dark room or hallway.

Precise Comfort Control...

+/- 1 degree Fahrenheit, maintaining consistent comfort to the highest level of accuracy!

Easy to Use...

Simply twist the dial to adjust the temperature setting!

Selectable Heating Cycle Rates...

1, 3, 6, 9 cph (cycles per hour) for a variety of applications. Fahrenheit or Celsius temperature display.

Extremely Reliable...

The setpoint temperature is held permanently in memory in the event of a power failure.
Backed by an impressive 5-year Manufacturers warranty!
Applications: 24 volts, works with all conventional systems (Gas, Electric, and Oil)

The #1 Choice of Homeowners
As a licensed Heating & Air Conditioning Contractor, Hannabery HVAC provides high quality, professional thermostat installations, thermostat replacements, thermostat repairs, and related services for the greater Lehigh Valley; including Allentown, Bethlehem, Easton, and all of Eastern Pennsylvania.
Have your Honeywell Thermostat professionally installed today!
Call us at 1-800-544-4328
or click below to receive your...
[Must be in our service area]