WHAT IS HEALTHY HUMIDITY?
---

PREVENTION MAGAZINE...
We help people enjoy healthier lives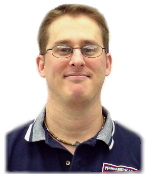 A reader writes in to Prevention Magazine, wanting to know what is the best level of humidity for their home during the dry, fall/winter season...
The optimum indoor range is around 35% relative humidity, but 30% to 40% works best in most homes, says heating and cooling consultant Scott Gardner, with Hannabery HVAC in Allentown, PA.
If you go above this level, condensation on the windows can occur, breeding mold that leads to allergy and respiratory problems. Too little humidity can lead to dry nose and throat, dry skin, and static electricity, which can ruin electronic devices such as computers, VCR's, and DVD players.
Humidity is also important for the wood inside your home; flooring, doors, and even pianos can shrink, crack, and warp if not properly humidified.
Energy savings is another benefit of keeping the proper humidity level, says Gardner. You actually feel warmer in humidified air, so you can turn your thermostat down about 2 degrees (saving money), and still feel just as comfortable.
This article may not be copied or used in any way without our written consent.
Hannabery HVAC has been providing sales, service, installation, and maintenance of heating and air conditioning equipment to Eastern Pennsylvania homeowners and businesses for over 35 years. Specialties include indoor air quality and energy-saving products, geo-thermal heat pumps, custom ductwork, professional air duct cleaning and whole-home automatic generator installations. For more information about Hannabery HVAC, call them at 610-366-9400 or visit them online at www.hannabery.com
How Comfortable Do You Want To Be?
[Must be in our service area]